It can be used for example in waiting rooms of clinics or other similar spaces, like gyms, swimming pools or sports facilities, wherever you would like to promote your brand, for example, health products, medicinal products or attractive trips.
This form of advertising may be more effective than, for instance, wall posters, as it is three-dimensional and as such occupies more space and creates a clear point of reference in an area. The eyes of a person who is waiting for something particular tend to travel to such objects. With its unusual and visually appealing structure, the banner attracts the eye.
A spider banner is excellent wherever you anticipate having permanent display space (e.g. under a merchandising contract), but you would like to change the display to adapt it to the season or current special offer.
With the durable structure of the stand and with how easy it is to change the advertising insert, an X-banner is a highly convenient direct marketing tool. Every insert, that is the banner itself, is retractable, easily replaceable, with eyelets on corners, and the structure of the stand makes it possible to adjust tension.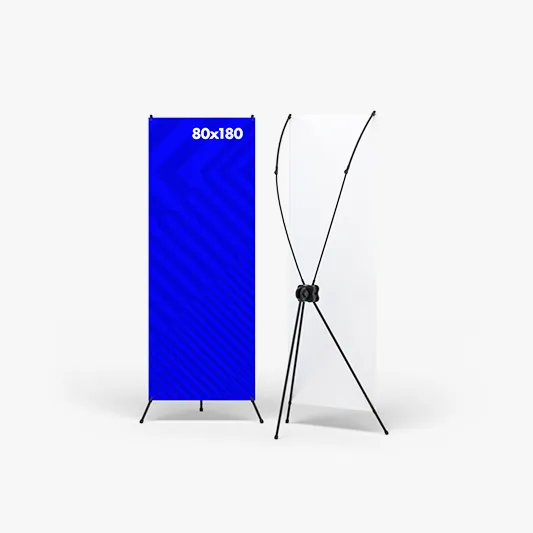 With the Chroma.pl online printing shop, you can of course choose to order a banner only, without the stand, if the latter is already set up in the designated place and you want to present your latest services.
Along with the stand, you also receive a handy bag to conveniently transport it. The light portable structure has an advantage over a roll-up, which is usually relatively heavy and cumbersome.