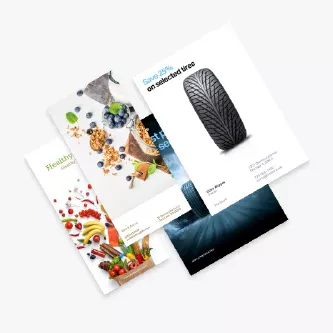 Marketing flyers are still effective
It would seem that the Internet has completely dominated marketing and that traditional tools are no longer necessary. This is not true, though. Think how many printed flyers of local food establishments you have in your office. How many custom flyers you receive in your mailboxes. How many you see as you walk across the city.
If flyers were not effective and successful, businesses would refuse to invest in them. Let's take a look at social media – currently you have to pay for your posts to be visible even to those who have liked your fan page. If you do not, they will become lost in the flood of other posts or will not be displayed at all. Besides, how many employees use Facebook at work on a regular basis?
If you want to advertise your catering services, flyer printing seems quite a reasonable step.
The same applies to plenty of other local services. Whether you are a locksmith, a hairdresser or a local telecom operator, printed flyers seem to be your most choice for contacting potential customers.
A standard one-sided flyer is the simplest way of spreading the information about your business around the neighbourhood. The artwork may be as simple as it gets but it has to match your positioning, brand and industry standards.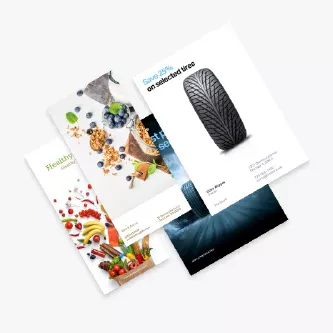 People use flyers
People need just one glance to realize what services are being advertized. If they see colors associated with a telecom operator, they know instantly what to expect. If they see a flyer with a menu, they also know what they are dealing with. Some recipients of flyers are bound to keep them for future reference.
You can easily monitor the effectiveness of flyers, for example by printing a special promo code with single-use discounts for your services or products. By recording the number of responses to promotional campaigns in various regions, you gain valuable knowledge – where your customers are located and where the most lucrative orders come from.
It would seem that there is nothing more straightforward and more mundane than a marketing flyer. However, its use is supported by extensive marketing practice. Flyer printing is one of the oldest direct marketing tools.