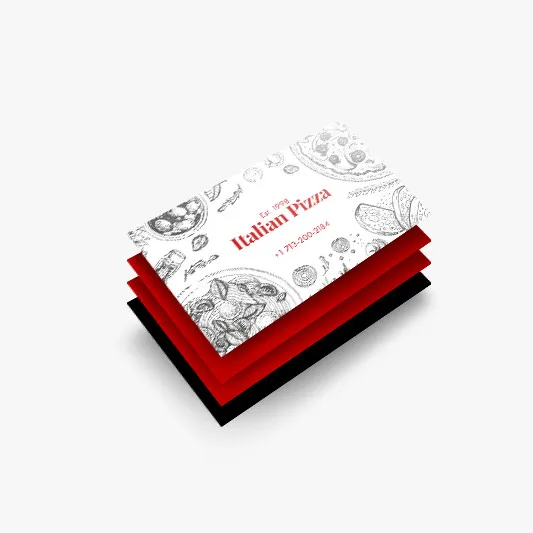 By the way, attaching magnets to fridges is a cultural phenomenon that is a subject of ethnography studies. And opening a fridge or looking at a metal board in an office is a daily habit. As you do it, you glance at the magnets.
This way, people look at Multiloft Magnet business cards, even subconsciously, any time they reach for the specific object of daily use. Even if such business cards do not prompt them to make an instant phone call or send an e-mail, they successfully remind them about the business card owner and their company. Constant dropping wears away a stone, also in business. A seemingly minor change, such as adding a magnet to a business card, may bear fruit in the form of new business contacts or clients.
What is a business card? This is more or less clear. It is usually a rectangular printed card with the business details of the owner. Business cards are used to establish business contacts and relations, they are given during the first encounter. They tell us who we are talking to, inform us about the job position of our interlocutor, whom we can later easily contact using the data on the business card.
And what about the magnet? In physical terms, this is a solid object that produces a magnetic field. This way, it attracts metals. A business card combined with magnet gives a Multiloft Magnet business card.
Such business cards will not be lost at the bottom of a drawer or in a business bag. They can be put up on the fridge and detached whenever needed. As such, they can be viewed multiple times. They will be seen even by accidental users of the objects to which the business cards are attached.
The additional practical value for the client is that magnetic business cards may be used to keep other printed materials attached to the surface of the fridge or cabinet, such as business flyers, bills or notes. Almost everyone uses fridge magnets at home so Multiloft Magnet business cards will be gifts understandable and familiar to the majority of users.